What does Wayne's Books have currently in stock?
How do I buy from Wayne's Books directly?
Visit WaynesBooks.net, where you can search my inventory of thousands of new, used, and collectible books, games and maps, all available for immediate shipment worldwide. Secure shopping cart combines purchases for cheaper shipping. Payment by credit card, Paypal, or checks/money orders accepted.


---


WAYNES BOOKS RPG Reference

This RPG reference site is my own notes, observations, and photos about classic roleplaying game lines, mostly prior to 2000. I started this site back in 2002.

I don't have every single item in stock of course.

The Mission

Questions? Comments? Sell us your stuff?


---
---
---
Games by Genre:
Fantasy & Sci-Fi Campaign Building
Palladium Weapon & Castle Compendiums
Differentiate Between Fantasy and Science Fiction
Everyday Life in...
Palladium Weapon & Castle Compendiums
Palladium Weapon & Castle Compendiums
Science Fiction / Science Fantasy

Challenge Magazine
Fantasy & Sci-Fi Campaign Building
Differentiate Between Fantasy and Science Fiction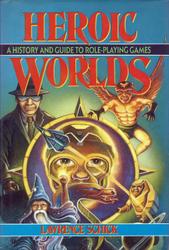 HEROIC WORLDS
I can't speak highly enough about "Heroic Worlds" by Lawrence Schick. If you enjoy a wide variety of classic RPGs, you owe it to yourself to pick up this reference. A comprehensive list - with descriptions - of all RPG product lines published up to 1990, this gem also includes essays by a Who's Who of the gaming industry: * David L. Arneson * N. Robin Crossby * Greg Gorden * E. Gary Gygax * Steve Jackson * Paul A. Jaquays * Tom Moldvay * Sandy Petersen * Ken Rolston * Ken St. Andre * Michael A. Stackpole * Greg Stafford * B. Dennis Sustare * Erick Wujcik.
Contents
How to Use This Book * What Is a Role-Playing Game? * The History of Role-Playing Games * Advice for Collectors
The Game Index
COMIC-BOOK SUPERHEROES
ESPIONAGE
FANTASY: THE ANCIENT WORLD
FANTASY: ARTHURIAN
FANTASY: ORIENTAL
FANTASY: SWORD AND SORCERY
FANTASY: OTHER
HORROR
HUMOR
MILITARY
MYSTERY AND CRIME
PIRATES AND SWASHBUCKLERS
PULP ADVENTURE HEROES
SCIENCE FANTASY
SCIENCE FICTION: DARK FUTURE
SCIENCE FICTION: ROBOTS/MECHA
SCIENCE FICTION: SPACE ADVENTURE
SCIENCE FICTION: TIME TRAVEL
SCIENCE FICTION: OTHER
SOLO GAMEBOOKS
UNIVERSAL SYSTEMS
WESTERNS
Directory of Game Publishers * Award-Winning Games * Definition of Terms * Timeline * Title Index
1991 ... Lawrence Schick ... 448 pages
Hardcover (ISBN 0879756527)
Buy at Amazon
Paperback (ISBN 0879756535)
Buy at Amazon

The Waynes Books RPG Reference Mission
This is my ever-expanding Reference of Role Playing Games (RPGs). In earlier days, I called this site Krakow RPGs and Wayne's World of Books, but I have since settled on Wayne's Books. I sell science fiction (sci-fi) & fantasy books, but my passion is the world of games. RPGs are both book and game.
This site is where I post documentation of games that pass through the shop. It is first and foremost a reference for my own day-to-day work. For many obscure games, this may be their only photo and summary available on the web. I focus on pre-2000, out of print RPGs and board games that can be so hard to find now.
Most entries will have Amazon or DriveThruRPG affiliate links to items or PDFs for sale.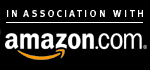 | 2300 AD | 7th Sea | AD&D | Aftermath! | Albedo | Aliens | Arduin | Alternity | Amazing Engine | Amber Diceless | Ars Magica | Atlantis | Babylon 5 | Battletech | Boardgames / Wargames - Other | Boot Hill | Buck Rogers | Bushido | Call of Cthulhu | Castle Falkenstein | Chill | Chivalry & Sorcery | Conan | Cyberpunk | Cyborg Commando | Dark Conspiracy | DC Heroes | Deadlands | Doctor Who | DragonQuest | Dream Park | Dune | Dungeons & Dragons | Dying Earth | Earthdawn | Elfquest | Elric / Stormbringer | Everway | The Fantasy Trip | Foreign Language Roleplaying Games | Game of Thrones | Gamma World | GangBusters | Gear Krieg | Ghostbusters | GURPS | Harn | High Fantasy | Indiana Jones | James Bond | Jorune | Judge Dredd | Justifiers | Living Steel | Lords of Creation | Man, Myth & Magic | Marvel Super Heroes | Middle Earth Role Playing | Midkemia | Military Roleplaying Stockpile | Millennium's End | Miscellanea | Morrow Project | Mythus - Dangerous Journeys | Nightlife | Pendragon | Phoenix Command | Powers & Perils | Red Sonja | Renegade Legion | Riddle of Steel | Ringworld | Robotech | Rolemaster | Runequest | Shadowrun | Shatterzone | Sovereign Stone | Space 1889 | Space Master | Space Opera - Other Suns | Star Ace | Star Frontiers | Star Trek | Star Wars | Super Hero RPGs | Talislanta | Talisman | Tekumel | Terminator 2 | Thieves' World | Timemaster | Top Secret | Traveller | Tribe 8 | Tunnels & Trolls | Twilight: 2000 | Villains & Vigilantes | Warhammer | Whispering Vault | Willow | Witchcraft | Ysgarth | CAMPAIGN BUILDING | RPG MAGAZINES | Avalanche Press | Avalon Hill | Bard | Chaosium | Columbia Games | Dream Pod 9 | Fantasy Games Unlimited (FGU) | FASA | Flying Buffalo | Game Designers Workshop (GDW) | Gamelords | Gamescience | Games Workshop | Judges Guild | Leading Edge Games | Mayfair Games | Metagaming | Pacesetter | Palladium | SPI | Steve Jackson Games | Tri Tac | TSR | Victory Games | West End Games | White Wolf | Wizards of the Coast | Yaquinto Publications |

---
| Return Home | What's New | Contact WaynesBooks.com |