Victory Games


Ambush! ~ James Bond 007 RPG

Victory Games was a subsidiary of Avalon Hill, formed from staff of SPI, after TSR bought the company in 1982.

BROWSE MY VICTORY GAMES ITEMS CURRENTLY IN STOCK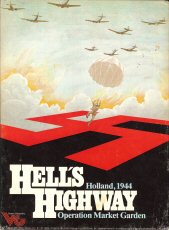 Hell's Highway: Operation Market Garden, Holland 1944 [BOX SET]
CONTENTS:
520 1/2-inch Counters
2 20"x28" Mapsheets
1 Rules Booklet
2 identical 8"x11" Player Aid Cards
1 Six-sided Die
1 Counter Storage Tray

"HELL'S HIGHWAY is an operational level simulation of the greatest airborne campaign of World War II. In September of 1944, three Allied airborne divisions dropped up to 60 miles behind German lines in Holland to seize and hold a series of roads and bridges until British ground forces could break through the front lines to link up with the sky soldiers —to create an open road to the heart of the Third Reich. Until now, the tragic yet fascinating story of Market-Garden has not been simulated on a level that allows an appreciation of the entire campaign, without bogging down in endless detail. In HELL'S HIGHWAY, players trace the leaden movement of XXX Corps along its jammed highway, drop the gallant paratroopers on the key bridges, and launch the unexpected panzers against the grim Arnhem defenders. Three scenarios and numerous deployment options allow players to explore the battle with historical hindsight, or to experience first-hand the confusion of those bloody days.

Hell's Highway presents a multi-dimensional lessen in World War II planning and execution, embodied in a fresh and playable game system featuring:

* Maneuver: Travel mode, combat mode, motorized exploitation, evacuation, and German reserve movement.
* Combat: Separate offensive and defensive fire, target differentiation, close assault, artillery, and entrenchments.
* Logistics: Headquarters, division and command organization, supply points, disruption, depletion, isolation, and air resupply.
* Air Power: Air strikes, interdiction, weather, and airlandings.
* Special Rules: German surrender, bridge demolition, city defense, cross-river assaults, and ferry crossings.
* Special Unit Capabilities: Heavy weapons, anti-tank support, combat engineers, bridge engineers, flak, ranged fire."

1983 ... John H. Butterfield ... VG 30002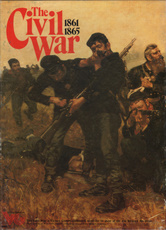 The Civil War: 1861-1865 [BOX SET]
1983 ... Eric Lee Smith ... VG 30003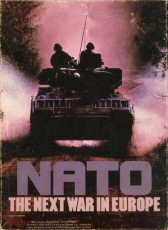 NATO: The Next War in Europe [BOX SET]
CONTENTS:
* 390 counters
* 1 22"x32" mapsheet
* 1 rules booklet
* 2 11"x16" display cards
* 1 counter storage tray

"NATO: The Next War in Europe is an operational level simulation of potential NATO/Warsaw Pact conflict in Central Europe. The game is played on a single mapsheet, depicting the area from Denmark to the Swiss Alps, and from France to Poland. Each player maneuvers ground forces that include armor, mech, infantry, airborne, airmobile, and marine units in an effort to control — or deny — key geographical objectives. Designed to be played in one sitting, NATO combines ease of play with a sophisticated integrated system of unit differentiation, command and supply structure, air power, force projection, chemical warfare, and tactical nuclear warfare.

* Tactical and Operational Air Power * Sealift and Amphibious Transport * Airlift, Paratroop, and Helicopter Transport *
Rail Movement * Strategic and Tactical Road Movement * Chemical Warfare * Tactical Nuclear Warfare * Refugees, Axis of Advance, Territorials, Reforger Units and Sites, Organic Supply"

1983 ... VG 30004 ... ISBN 0912515244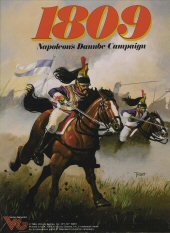 1809: Napoleon's Danube Campaign
CONTENTS:
* rules booklet (44 pages)
* three mapsheets
* 2 play mats
* 260 counters

1984 ... Kevin Zucker ... VG 30006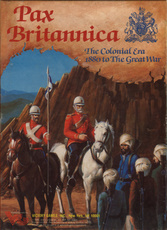 Pax Britannica: The Colonial Era (1880 to the Great War [BOX SET]
1985 ... Greg Costikyan ... VG 30011 ... ISBN 0912515198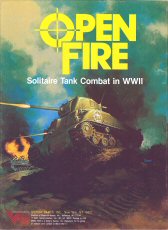 Open Fire: Game of Solitaire Tank Combat in WWII [BOX SET]
CONTENTS:
* 210 Counters
* 1 22"x32" Mapsheet
* 1 Rules Booklet
* 1 Paragraph Booklet
* 79 Unit Characteristics Cards
* 1 Mission Cartridge
* 1 Cartridge View Sleeve
* 1 Platoon Record Sheet Pad
* 1 8"x32" Display Sheet
* 2 Decimal Dice
* 1 Counter Storage Tray

"Open Fire is the solitaire game of combat, adventure, and heroism for everyone who ever wondered what World War II armored combat must have been like. Inspired by the award-winning Ambush! solitaire game system, Open Fire provides the player with a platoon of American armor, faced with a variety of missions against an ever-changing German foe. The variable events, innumerable tactical options, and wealth of unexpected occurrences make Open Fire a game unlike any tactical armor game you have ever played before. The easily learned rules are designed to get the player into action quickly, selecting his platoon and vehicles and providing each unit with command and initiative ratings, perception, weapon skill, driving skill, and movement capability. After selecting one of the six missions provided, you will send your platoon into operations, where your vehicle will move as you wish... until the sequenced action rounds are triggered by the shriek of an incoming 88mm anti-tank shell, and then the fun begins."

1987 ... Victory Games 30025 ... ISBN 0912515538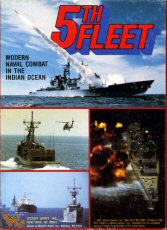 5th Fleet: Modern Naval Combat in the Indian Ocean [BOX SET]
CONTENTS:
* 480 5/8-inch Counters
* 260 1/2-inch Counters
* 3 22" x 32" Map sheets
* 1 Rules Booklet
* 2 Strategic Air Displays
* 2 Charts/Tables Booklets
* 2 Logistics Roster Pads
* 3 Scenario Set-up Cards
* 1 10-sided Die
* 1 Counter Storage Tray

1989 ... VG 30030 ... ISBN 0912515619






Ambush!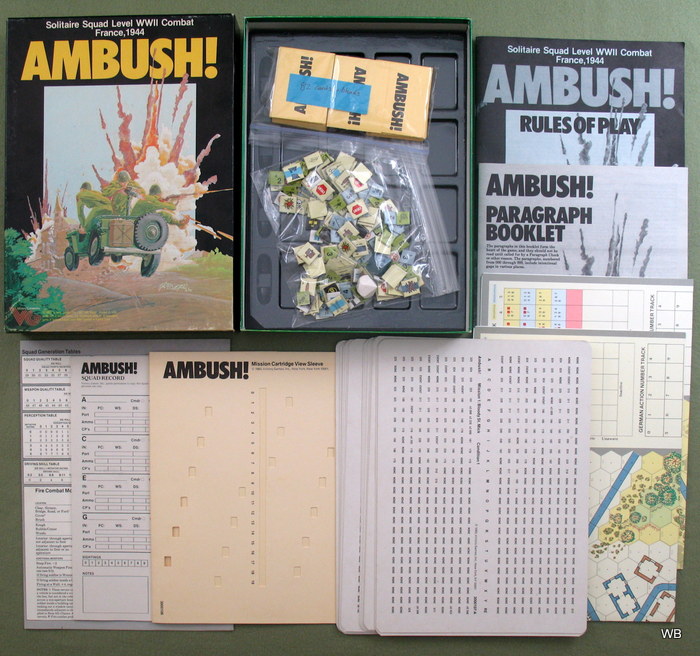 Ambush! Solitaire Squad Level WWII Combat [BOX SET]


CONTENTS:
* 218 counters
* two 16"x22" mapsheets
* 1 rules booklet
* 1 paragraph booklet
* 82 character/vehicle cards
* 19 mission cartridges
* 1 cartridge view sleeve
* 1 squad record pad
* 1 player aid card
* 2 d10
* counter storage tray

"Ambush! is the solitaire game of combat, adventure, and heroism in World War Two France. Using a ground-breaking development of the programmed paragraph solitaire system, Ambush! gives the player control of an American squad, faced with a variety of missions against an ever-changing, hidden German foe. The variable events, innumerable tactical options, and wealth of unexpected occurrences make Ambush! a solitaire gaming experience unlike any that has gone before. The easily learned rules are specially designed to get the player into the action within minutes. The player selects and arms his squad, providing each soldier with command and initiative ratings, perception, weapons skill, driving skill, and movement capability. After selecting one of the eight missions provided, the player sends his squad into a mission map to conduct operations called for in the mission. Soldiers move freely, as far as the player wishes, checking for events each time they move...until the sequenced action rounds are triggered by the whine of German bullets!"

1983 ... Eric Lee Smith & John H. Butterfield ... VG 30001 ... ISBN 0912515147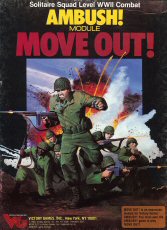 Ambush! Move Out! [BOX SET]
CONTENTS:
* 60 new Character/Vehicle Cards
* 11 new Mission Cards
* 1 new Paragraph/Mission Booklet

Package of four additional missions for Victory Games' Ambush!

1984 ... Jospeh Reiser ... VG 30007 ... ISBN ??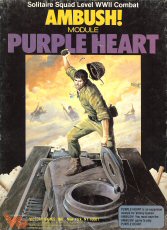 Ambush! Purple Heart [BOX SET]
CONTENTS:
* 60 new Character/Vehicle Cards
* 13 new Mission Cards
* 1 new Paragraph/Mission Booklet
* 1 new 16" x 22" Map (C)
* 2 new 8" x 22" Maps (D & E)
* 108 new Counters

Purple Heart is the second expansion for Ambush! It adds six new scenarios along with new weapons, vehicles, enemies and maps.
The Missions in this Module will take you to...
- The Ardennes, December 1944
- South of Caen, July 1944
- The Rhone Valley, 1944
- Western Germany, Spring 1945

1985 ... VG 30010 ... ISBN ??






Silver Star [BOX SET]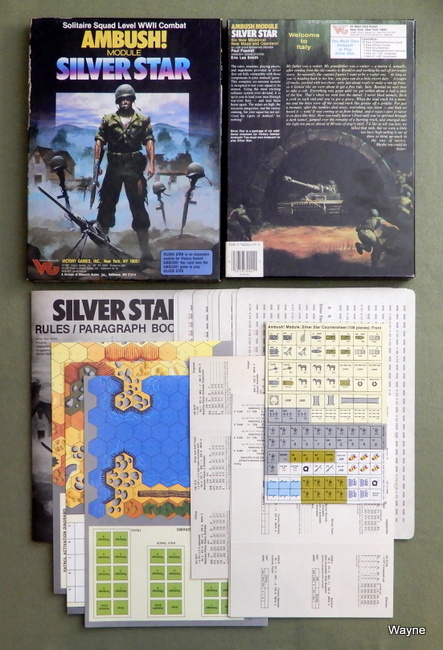 CONTENTS:
*70 new Character/Vehicle Cards
* 9 new Mission Cards
* 1 new Countersheet
* 1 new Paragraph/Mission Booklet
* 1 new 16" x 22" Mapsheet (F)
* 2 new 8" x 22" Mapsheets (G & H)

Silver Star is the third and final expansion for Ambush! It adds six new scenarios along with new weapons, vehicles, enemies and maps. The scenarios take place in Italy, and are designed to be challenging for experienced Ambush! characters.

1987 ... Paul Fasoldt ... VG 30021 ... ISBN 0912515473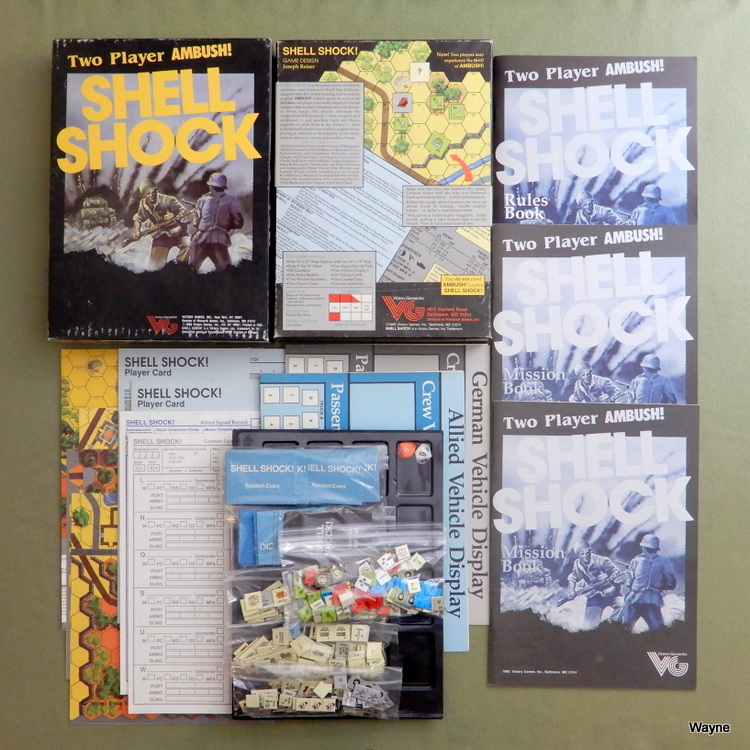 Shell Shock: Two Player Ambush [BOX SET]


CONTENTS:
* One 22" x 32" Map Display with one 16" x 18 " Map
* Four 8" x 16" Maps (B-E)
* 540 Counters (3 Sheets total)
* One Rule Booklet
* Two Mission Booklets
* Two Player Cards
* Two Squad Record Pads
* Two Vehicle Displays
* 120 Playing Cards
* One Counter Tray
* Two ten-sided dice

Shell Shock! is a two-player game of combat, adventure and heroism in World War II Europe; adapted from the award-winning and incredibly popular Ambush! solitaire game. In each of six missions, one player commands a squad of German infantry while another commands American, British, or Soviet troops. The players determine the composition of their squads - men, weapons, and equipment - and purchase Light and Heavy supports to assist them in the mission - from foxholes and barbed wire to artillery support. Every playing is different as the intensity of the battle, mission objectives, forces and weather change.

1990 ... Joseph Reiser ... VG 30029 ... ISBN 0912515600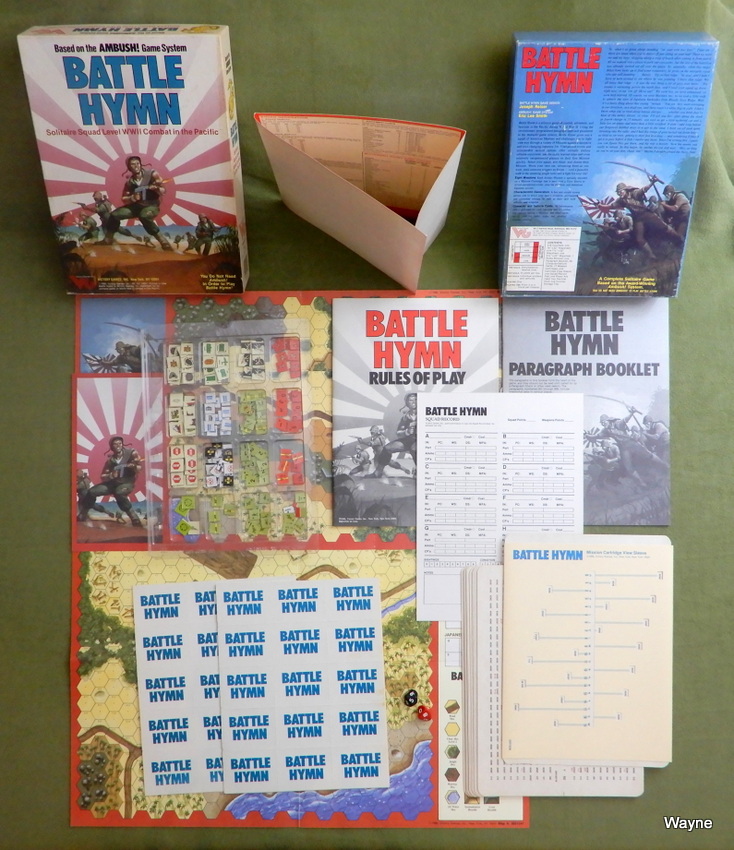 Battle Hymn: Solitaire Squad Level WWII Combat in the Pacific (Based on the Ambush! Game System)


CONTENTS:
* 218 Counters
* 1 16" x 22" Map (A)
* 1 8 1/2" x 22" Map (C)
* 1 7 1/2" x 22" Map (B)
* 1 Rules Booklet
* 1 Paragraph Booklet
* 90 Character/Vehicle Cards
* 17 Mission Cards
* 1 Cartridge View Sleeve
* 1 Squad Record Pad
* 1 Player Aid Card
* 2 Decimal Dice
* 1 Counter Storage Tray

"Battle Hymn is a solitaire game of combat, adventure, and heroism in the Pacific during World War II. Using the revolutionary programmed paragraph approach pioneered in the Ambush! game system, Battle Hymn gives you a squad of American Marines and challenges you to fight your way through a variety of Missions against a deceptive and ever-changing Japanese foe. Unexpected events and innumerable tactical options offer virtually endless solitaire enjoyment, and the easily learned rules start even relatively inexperienced players on their first Mission quickly. Select you squad, arm them, and choose their Mission. Move your men out, advancing them as you wish, until something triggers an Event - until a peaceful walk in the steaming jungle turns out to be a fight for your life!"

1986 ... Joseph Reiser & Eric Lee Smith ... VG 30015 ... ISBN 0912515376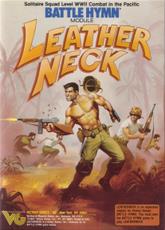 Battle Hymn: Leatherneck
CONTENTS:
* 60 new Character/Vehicle Cards
* 11 new Mission Cartridges
* 108 new Counters
* 1 8 1/2" x 22" Map (E)
* 1 7 1/2" x 22" Map (D)
* 1 new Paragraph/Mission Booklet

"The rules, missions, playing pieces, and mapsheets provided in Leatherneck are fully compatible with those components in your Battle Hymn game. This complete four-mission module is designed to test your squad to its utmost. Using the most exciting solitaire system ever devised, it is up to you to lead your men through steaming jungle and across shell-torn beaches - and lead them home again. The stakes are high, the missions dangerous, and the enemy cunning, but your squad has not survived the rigors of Battle Hymn for nothing!"

1988 ... Joseph Reiser & Eric Lee Smith ... VG 30022 ... ISBN 0912515503








---
| 2300 AD | 7th Sea | AD&D | Aftermath! | Albedo | Aliens | Arduin | Alternity | Amazing Engine | Amber Diceless | Ars Magica | Atlantis | Babylon 5 | Battletech | Boardgames / Wargames - Other | Boot Hill | Buck Rogers | Bushido | Call of Cthulhu | Castle Falkenstein | Chill | Chivalry & Sorcery | Conan | Cyberpunk | Cyborg Commando | Dark Conspiracy | DC Heroes | Deadlands | Doctor Who | DragonQuest | Dream Park | Dune | Dungeons & Dragons | Dying Earth | Earthdawn | Elfquest | Elric / Stormbringer | Everway | The Fantasy Trip | Foreign Language Roleplaying Games | Game of Thrones | Gamma World | GangBusters | Gear Krieg | Ghostbusters | GURPS | Harn | High Fantasy | Indiana Jones | James Bond | Jorune | Judge Dredd | Justifiers | Living Steel | Lords of Creation | Man, Myth & Magic | Marvel Super Heroes | Middle Earth Role Playing | Midkemia | Military Roleplaying Stockpile | Millennium's End | Miscellanea | Morrow Project | Mythus - Dangerous Journeys | Nightlife | Pendragon | Phoenix Command | Powers & Perils | Red Sonja | Renegade Legion | Riddle of Steel | Ringworld | Robotech | Rolemaster | Runequest | Shadowrun | Shatterzone | Sovereign Stone | Space 1889 | Space Master | Space Opera - Other Suns | Star Ace | Star Frontiers | Star Trek | Star Wars | Super Hero RPGs | Talislanta | Talisman | Tekumel | Terminator 2 | Thieves' World | Timemaster | Top Secret | Traveller | Tribe 8 | Tunnels & Trolls | Twilight: 2000 | Villains & Vigilantes | Warhammer | Whispering Vault | Willow | Witchcraft | Ysgarth | CAMPAIGN BUILDING | RPG MAGAZINES | Avalanche Press | Avalon Hill | Bard | Chaosium | Columbia Games | Dream Pod 9 | Fantasy Games Unlimited (FGU) | FASA | Flying Buffalo | Game Designers Workshop (GDW) | Gamelords | Gamescience | Games Workshop | Judges Guild | Leading Edge Games | Mayfair Games | Metagaming | Pacesetter | Palladium | SPI | Steve Jackson Games | Tri Tac | TSR | Victory Games | West End Games | White Wolf | Wizards of the Coast | Yaquinto Publications |
---
| Return Home | What's New | Contact WaynesBooks.com |